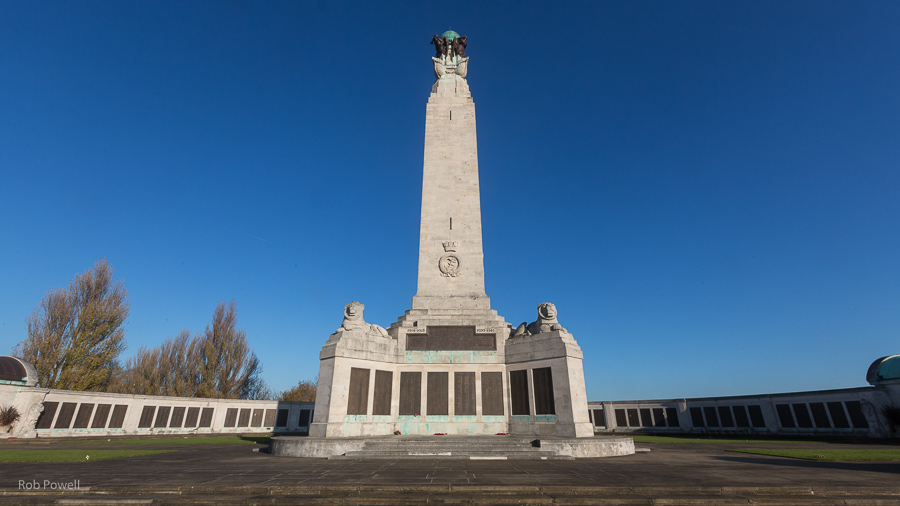 Pieter van der Merwe, Emeritus Curator at the NMM and Deputy Lieutenant for Royal Greenwich, provides a short overview of local seaborne casualties in 'the Great War', based on a recently published new listing of them…
As First World War centenary remembrance comes to an end, local journalist Rob Powell, aided by various supporters, has published a list of the conflict's nearly 1850 casualties from within the modern Royal Borough of Greenwich. It is an attractive 50-page booklet titled The Greenwich Roll of Honour, 1914-1918, illustrated with good photographs of local war memorials. It also manages to identify most of the units in which the men served. Most, of course, were in the Army, but Greenwich being a 'maritime' place the seafaring element is of some interest, though the figures are solely based on this list without checks against others. If my sums are right it includes 134 broadly Royal Naval deaths, of which 108 were in 67 warships of all sorts, but only one man being killed in a submarine. The other 26 comprised: 7 unspecified 'Royal Navy'; 7 in various shore units; 5 in the Royal Marine Light Infantry; 4 in the Royal Naval Air Service and 3 in HM Transports and the Yacht Patrol.
Sixteen Royal Navy ships had two or more Greenwich casualties, amounting to 58 in all. Only 37 were clearly in battle, though causes of four more are uncertain and two were apparently of 'flu in HMS Africa, which lost 52 men that way in late summer of 1918. The battle casualties were two killed in the Scout cruiser Pathfinder, when it became the first ship ever sunk by a submarine-launched torpedo (from U-21) off the Firth of Forth on 5 September 1914. Seventeen died the same way when the armoured cruisers Cressy and Hogue (which lost 7 each), and Aboukir (3), were torpedoed together, in quick succession in the North Sea by U-9, on 22 September. U-9 also sank the cruiser Hawke there on 15 October with five Greenwich men among its 525 dead. Three were lost when Admiral Cradock's Pacific squadron flagship Good Hope sank with all hands at the Battle of Coronel (Chile) on 1 November 1914. Two died when U-24 torpedoed the old battleship Bulwark in the Channel in 1915 and eight at the Battle of Jutland in 1916: three in the Defence, three when the battle-cruiser Invincible blew up there and two in the Black Prince.
The most surprising figure is the 15 deaths (26% of the group of 58, and 11% of the naval total) due to catastrophic accidental magazine explosions. The largest wartime single-ship loss of Greenwich men was nine when the battleship Vanguard blew up this way in Scapa Flow on 9 July 1917, killing 843 out of 845 on board. Four followed when the armoured cruiser Natal did the same in the Cromarty Firth on 30 December 1915: this was a visiting day, which put about 30 women and children into its estimated loss of 421. Two died when the battleship Bulwark also exploded in the Medway, near Sheerness, on 26 November 1914.
While all deaths are individual tragedies, only one Greenwich man was lost in each of 51 other RN ships. Among them G. A. Morphew merits note as going down in company with Field-Marshal Lord Kitchener when HMS Hampshire hit a mine in 1916. More happily, but also surprisingly, local Merchant Navy casualties were very low: only five men are listed as being lost in five separate ships during the conflict.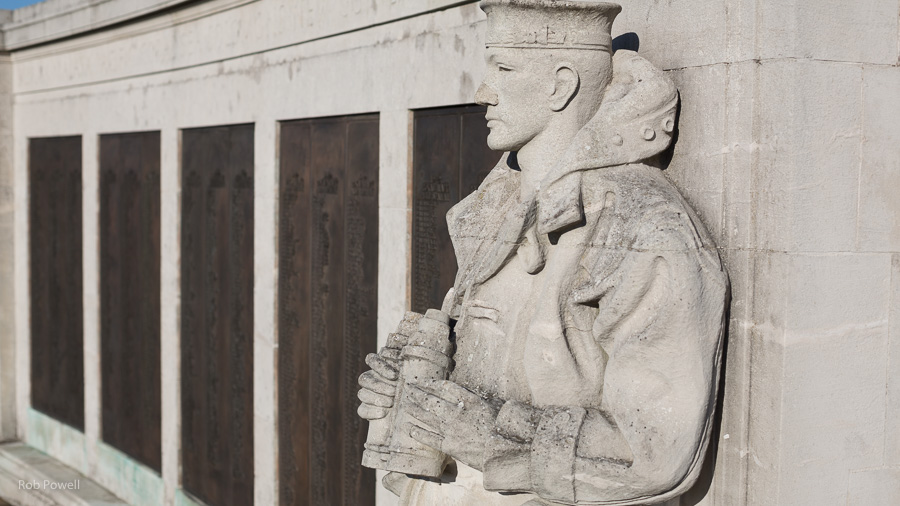 Pictured above and top: Chatham Naval Memorial where the names are inscribed of many Greenwich men who have no grave other than the sea.
The Greenwich Roll of Honour will be the subject of November's Greenwich Historical Society lecture by Rob Powell.