Dear All !!
For your edification, and, as I hope, your inspiration, I am sharing with you the story of MARK ALL, a native of Greenwich, born 1828, who (it is said) at the age of 70-something took up a challenge that he could not walk 300,000 miles in less than 21 years.
Could he? Did he? Read on …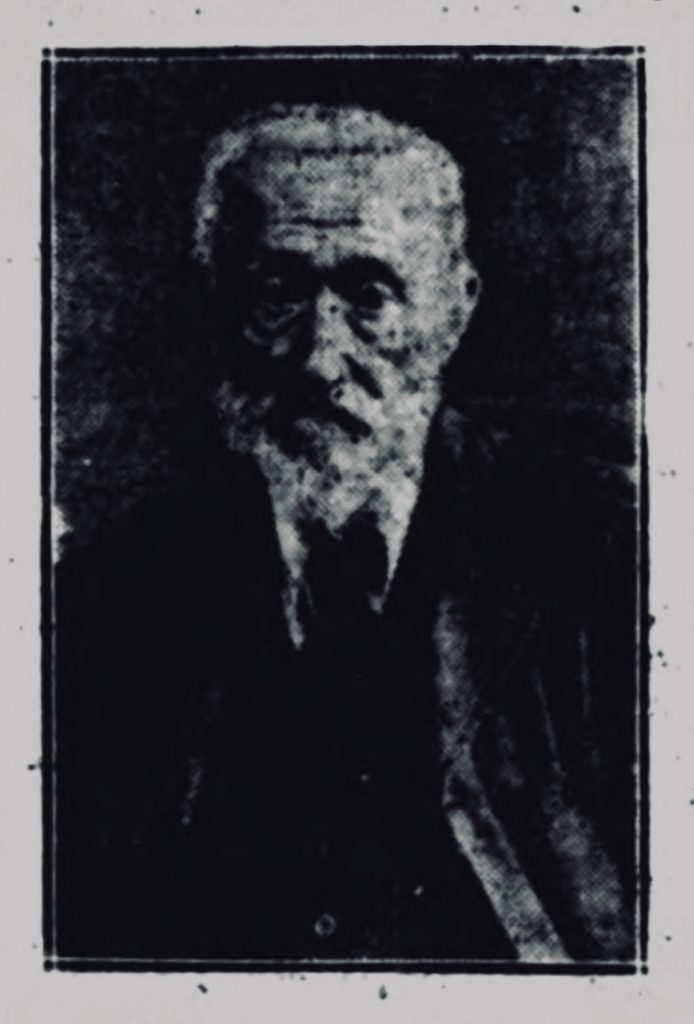 According to Mr. All, 'his pedestrian effort' all began in 1900 when out of work as an engineer he walked into Alfred Harmsworth's office in Fleet Street in search of employment. The newspaper magnate, later promoted Lord Northcliffe, told him he had no use of his services presently but offered him the following wager: if Mark could walk 300,000 miles by August 6th, 1924, he would win £3000. And, of course, lest anyone think this a cinch (or walkover) there were strings attached. The conditions were he was not to beg, he was not to ride except when crossing water, nor was he allowed to walk on Sundays. He was not to make public speeches and he was not to doss in the workhouse. He was not to ask for a match or even a glass of water along the way. Whatever gifts or aid he obtained had to be given voluntarily. "His only friend on the road", said the Central Somerset Gazette on October 12th 1923, "was a stout walking stick presented to him by Lord Northcliffe when he started on his journey, and bearing the date and his initials carved with a penknife by the donor himself". Harmsworth told him to bring it back to him when he had completed his task, and he would be rewarded.
We can follow his progress in the newspapers. It seems that part of his habit was to visit the local news office where and when he could in order to 'register' his mileage that day, but also to take up the proceeds of whatever hat was passed round on that occasion. So, for instance, on Saturday 26th June 1909, we hear of his arrival in Yarmouth where the local paper reported the story thus far:
'We were favoured on Tuesday with call from one the most remarkable pedestrians of modern times, Mr. Mark All, who has become famous as the World's Champion Long-distance walker. He was born on the 11th June 1828, and has, therefore, just passed his 81st year. On the 6th August, 1900, he started from Fleet Street, in London, to walk 100,000 miles in ten years, … and that on the completion of his, task he is to receive from a syndicate of newspaper proprietors a sum of £2,000. During the nine years in which he has been on the road he has visited most of the countries of Europe. Asia, Africa, and Australia. When he came into our office on the 22nd of June, had completed 98,249 miles, leaving 1,751 miles to be walked; and hopes that this will be accomplished by the 6th August next, which will be within a year of the stipulated period. During his travels, he has been presented to the King of England, the Kaiser, the young King of Spain, and other crowned heads. The Kaiser, when Mr. Mark All saw him, was one of a hunting party, and he approached officer asked him to "Salute the Emperor." This at once did, and the Kaiser said he had heard of him. Asked what Mr. All thought of the King of England, he replied, "He very nice gentleman, just the man to be our monarch, and in every way what I admire." To that the Kaiser said nothing, but he remarked, "Well, you know you English are a lot of fools, and you yourself are only a childish old man!" Mr. All replied with a challenge to the best man Germany to do what had already done, which was not the task of a very childish person! The Kaiser laughed, and gave him a little present of about £5. During his travels in foreign countries, Mr. All has suffered as many persecutions as St. Paul, been flung into prison (for, as alleged, exceeding the liberty of his passport), attacked with knives, shot at, stoned, baited with dogs, and had many adventures and extraordinary escapes. He has worn the Union Jack tied around his arm in all countries, and this has got him into many scrapes, and got him out of many, too. The pedestrian is now wending his way towards Ipswich and then to Colchester and Chelmsford, and will keep up his wanderings until, on the completion of his task, he will probably be welcomed by curious crowds upon his return to London. He will have broken the world's record, the next best walk being that of a German who walked 40,000 miles in seven years. If he accomplishes his task in August next, Mr. All will have completed his walk in eight years and ten months, Sundays having to be excluded from the period of his expedition.'
This is colourful stuff and interesting on many levels, not least for the anti-German sentiment expressed a good five years before war was declared, but leaving that aside for the moment, it is evident from the facts and figures quoted here ("£100,000 … in 10 years") that the story is evolving – it is, as we say, growing whiskers!
Which begins to make me wonder about the veracity of all this. After all, the business about Harmsworth, the 300,00 miles and the 3 grand jackpot only enters in at a later date when you think about it.
Now, I'm the last one to ruin a good story by letting the facts get in the way but, for instance, if we look back three years to a time when he tramped into Lewes on or about Saturday June 2nd 1906, the Sussex Express printed the following under the headline, A GREAT WALK.
'On Tuesday morning a hale and hearty old veteran walked into the "Sussex Express" Office and announced himself Mark All, the holder the World's record for walking the longest distance in the shortest time. A little more than five years ago, and when had reached the age 72, All imposed upon himself the gigantic task of walking 60,000 miles in seven years, the distance to be completed by December, 1907. By ten o'clock Tuesday morning, which hour he arrived Lewes, All had covered 51,250 miles, leaving 8,750, which, if he is able keep up his average, he will accomplish about next February, or several months before the stipulated time.'
Hang on! "60,000 miles … in 7 years". I'm going to have to sleep on this!
I'll be back with Part 2 as soon as possible …