Some of the GHS Council paid a trip this week to the workshop within the Old Royal Naval College where architectural historian Andrew Byrne and model-maker Dave Armitage have been toiling away on the London 1840 project – members may remember that we received a short introduction to the ambitious project by Andrew last year.
Their task is a daunting one: to create a 1/1500 scale model of the whole of London as it was in 1840 with every building in the city researched, using various archives and photography, and then recreated with an accurate representation of its size, profile and roof.
The finished project will be some 30ft by 20ft, approximately, so the city has been broken down in to modular sections like large jigsaw pieces to enable them to work on it in the space which has been made available to them.
We were able to view the work which has been done on a section of East London which includes St Katharine Docks, London Dock and one of the large sugar warehouses that would have dominated the area then. This section is to be shown soon in Tower Hamlets Archives' Mapping the Hamlets exhibition, coming soon. As work continues, it is hoped there may be other opportunities to show off sections before a home is eventually found the finished work.
Andrew says he'd always wanted to build a time machine and this project is the next best thing. We wish London 1840 well and look forward to following their progress. A new website will be launched for the project in the coming weeks and we'll update his post when that is available.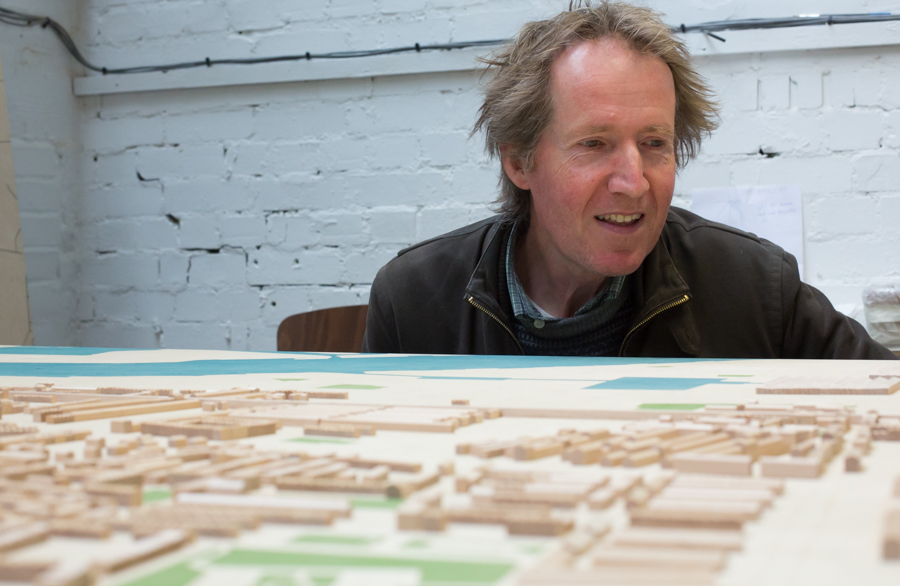 Andrew looks down at the 1/1500 scale model of London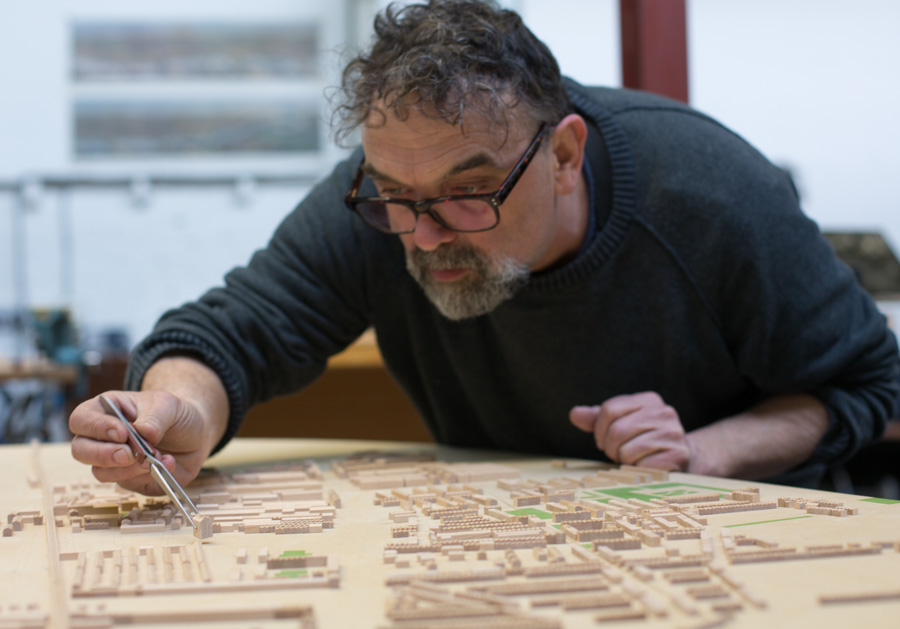 Model maker Dave Armitage delicately places a property on to the East London section.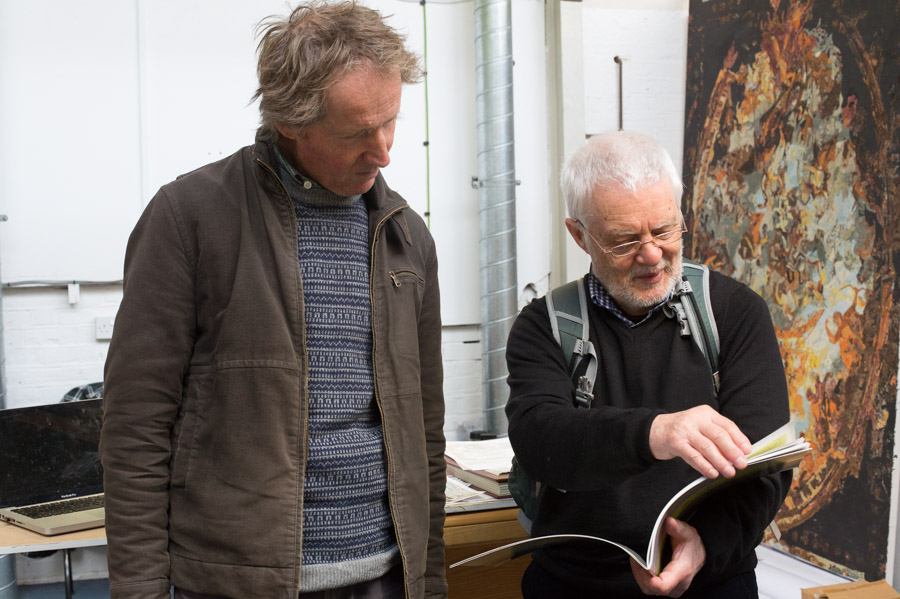 Andrew and Julian Watson look through the Greenwich Revealed book which Julian co-authored with Neil Rhind.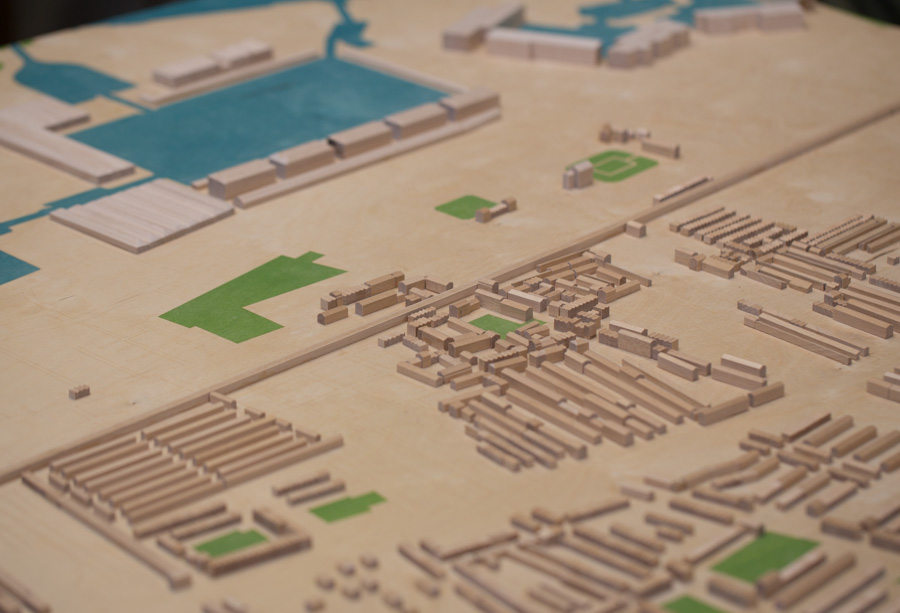 East London at 1:1500 scale.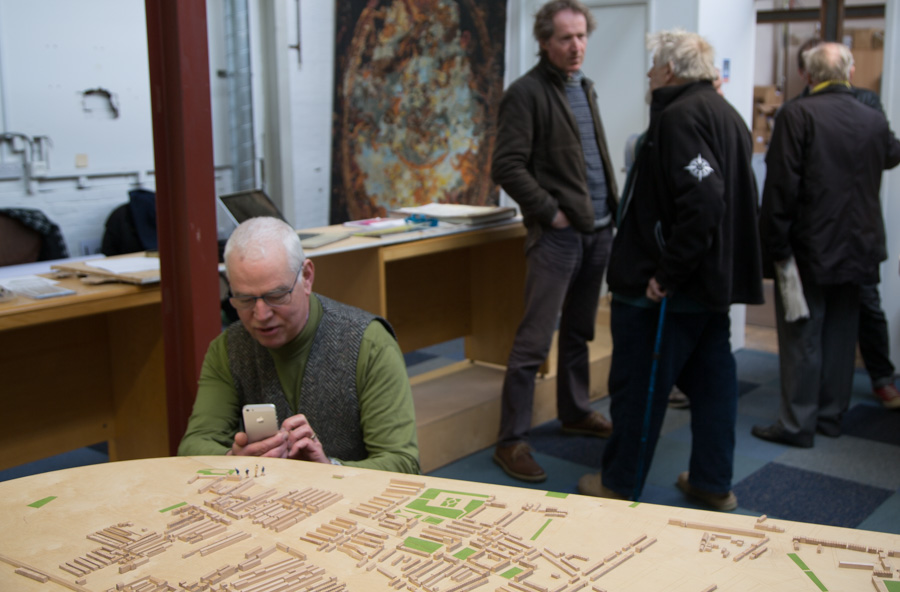 Our president Anthony Cross takes a photo of the impressive piece of work which is still only in its early stages.